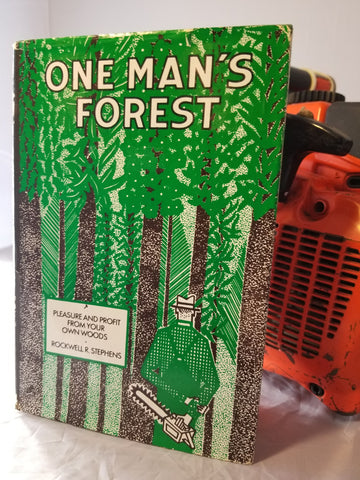 One Man's Forest - Pleasure and Profit from Your Own Woods
By Rockwell R. Stephens. 1974. Classic forest management book includes cultivation, do's and don'ts, tools needed and how to use them. Rare illustrations, drawings, tables on lopping, logging, milling, skidding and the like.
It's the story of a newspaperman turned woodlot manager, who turned a piece of his own paradise into a sustainable and profitable woodlot.
Published by Stephen Greene Press, Brattleboro, VT.
---
Cutters Like